International Womens Day
Here at The Clique Lifestyle we like to think of ourselves as inclusive of all but it just so happens that a large portion of our members are women. And by large we mean 12 businesses out of 14 that are run by strong, successful & inspiring women. It's been a pleasure working with them and learning from them this last 6 months and we can't wait to add to our female-boss gang. We want you to get to know them and their crazy impressive interior skills so here's a little introduction for anyone who may not be familiar.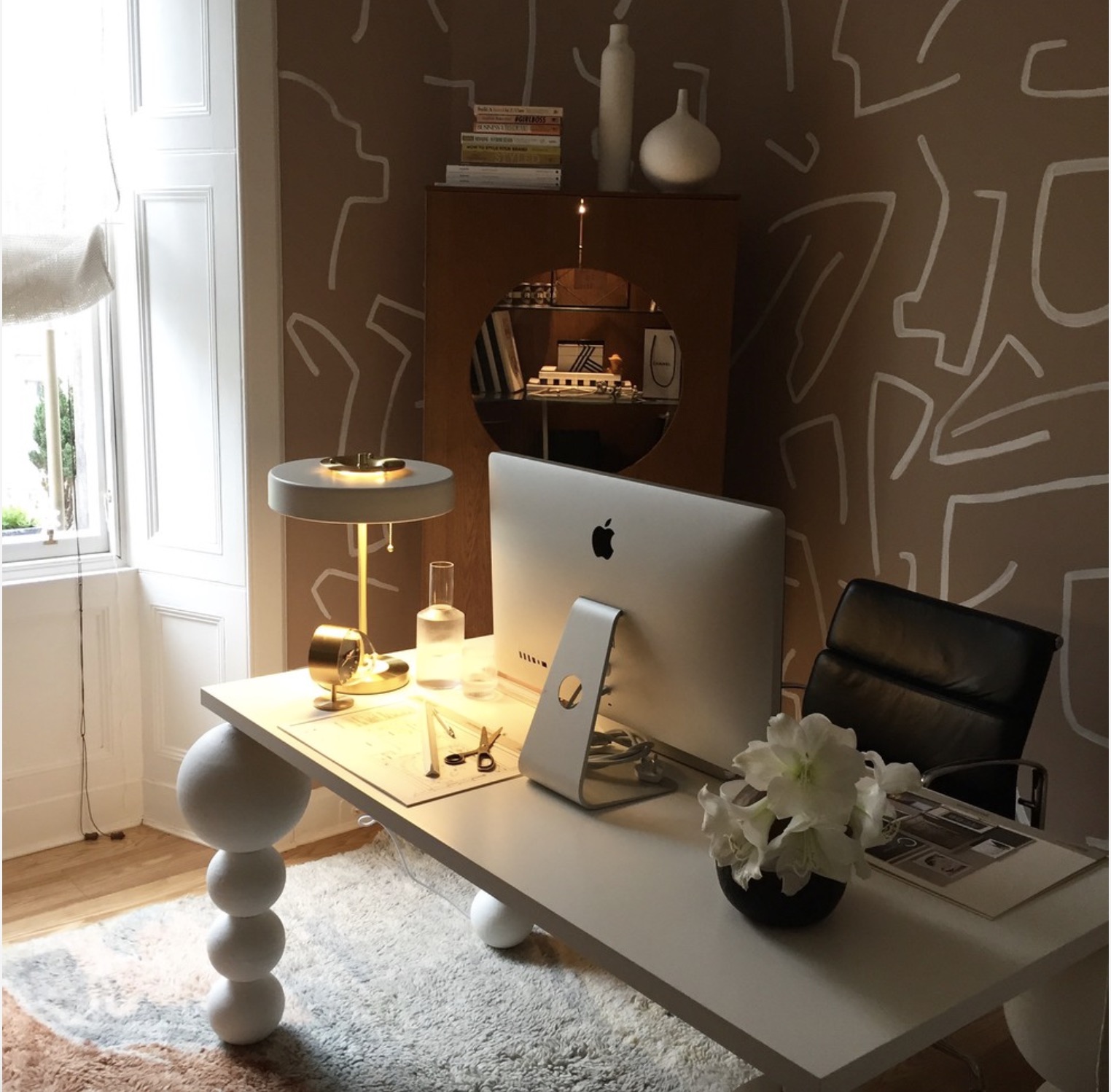 Patricia Hoyna of Studio Hoyna
Pati is an interior designer with a taste for elegance. Blending inspiration from fashion, the arts, textiles and comfort she works with the unique identity of her clients creating a completely bespoke project each time. With a background in Fine Arts there is passion and curiosity in Pati's work, and her understanding of modern day living is second to none.
Lisa is an interior designer specialising in both residential and commercial projects. Her Glasgow studio acts as an innovative gallery space to inspire and allure her clients. With a penchant for lighting and wallpaper, and often inspired by nature, she works with her clients from initial design concept through to product buying & installation.
Emily is an interior designer with an eye for the eclectic working on residential and commercial projects. Working closely with her clients, she will help you find the perfect personality for your home. A passionate treasure hunter, Emily will travel far and wide to find the right pieces that tell the right stories making each of her projects unique.
Julia Hoffmann of MyHouseDesign
Julia is an interior designer specialising in creating homes fit for her client's needs, for their space and their personal style. She knows the importance of creating a flow within a home and often surprises client's with her quirky approach to design. Born out of a love for fashion, interior and art, Julia's approach is balanced but unexpected.
Susan Doherty of Lifestory
Susan runs lifestyle store Lifestory, specialising in Scandinavian inspired stylish and creative homewares, jewellery, stationery, skincare, accessories, lighting and lifestyle products.
The Edinburgh-based store, which incorporates a coffee bar using locally roasted beans, features both Nordic and homegrown brands including HAY, Ferm Living, Wolf & Moon and House Doctor
Gemma runs online store Vespiary with the aim of bringing independent creators together with established brands & antique finds. She sources products from around the world, looking for unusual shapes, scents and stories that fit with the Vespiary world.
Boasting a collection of homeware, furniture and lifestyle products chosen for their unique design and masculine edge.
Claire Johnson of I Am Nomad
Claire runs online store and concept space I Am Nomad as a place to discover and purchase some of her favourite things in the intimate setting of her home.
Each unique item is chosen with an eye to both beauty and function and is an invitation into her personalised world, a carefully considered canvas for a life well-lived.
Karen runs design & lifestyle store Hoos, located in Glasgow's West End. She stocks a unique curation of goods from iconic Nordic design houses to handmade, local wares made here in Scotland & beyond.
Each product that you purchase will become part of your personal story. Each product reflects their values and individual aesthetic, exceeding in both quality and style.
Dixie Mirowski of Catalog Ltd.
Dixie runs interiors store and design service Catalog Ltd. in Edinburgh's Stockbridge district with husband Ralf.
This husband and wife duo curate an array of homewares, from soft furnishings to lighting solutions which they refresh regularly to maintain interest. They run an interior design service alongside their shop and are experts in interior styling and trends.
Catherine McCallum of 2 More Heads
Cat runs online lifestyle store 2 More Heads. They specialise in home-wares, apparel and cosmetics. Their ethos is buy beautiful, buy better, buy less.
She believes that sustainability and beautiful design can go hand in hand and focus in the main, on small, independent makers and showcase their amazing products.
Interiors magpie Sophie runs online store Quince with her family in Perth. Here you will find handpicked creations from UK Craft and Independent Makers, as well as a selection of curated designs from well known brands.
Each item is lovingly handpicked for our store with fresh new designs each season.
Catherine Traynor of Snapdragon
Cathie runs Snapdragon, a botanical boutique based in the Bruntsfield area of Edinburgh. She chooses things to sell that she loves, and which fits their philosophy: that all their home & lifestyle products are natural, elegant, understated, beautiful and useful.
They are florists, plant people and candlemakers, and as well as everyday flowers and plants they create wedding, events and funeral florals, can advise on plants for interior styling and run regular workshops.
We hope you enjoy reading about our lovely female members. If you'd like to get in touch with any of them, there are contact details on their individual profiles, or pop a comment in the box below and we'll make sure it reaches the right person. Happy International Women's Day to you all! How are you celebrating?